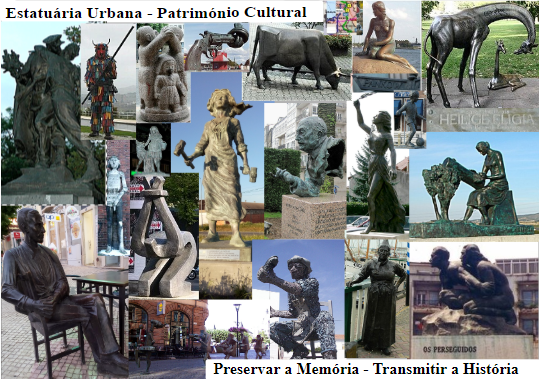 URBAN STATUARY – CULTURAL HERITAGE is a project started in 2003 by Ana Paula Gil Soares and João Filipe do Carmo Vieira.

Urban statuary is a contemporary mark in the daily life of cities. Most of the sculptures representing the human figure or the animal, in whole or in part, which we define with the term statuary, were produced in the 20th and 21st centuries. Therefore, they are contemporary statuary.
In 2019 the UNESCO Chair in Intangible Heritage joined this project as a partner.
UNESCO Chair team members: Ana Paula Gil Soares
More information HERE (in portuguese).