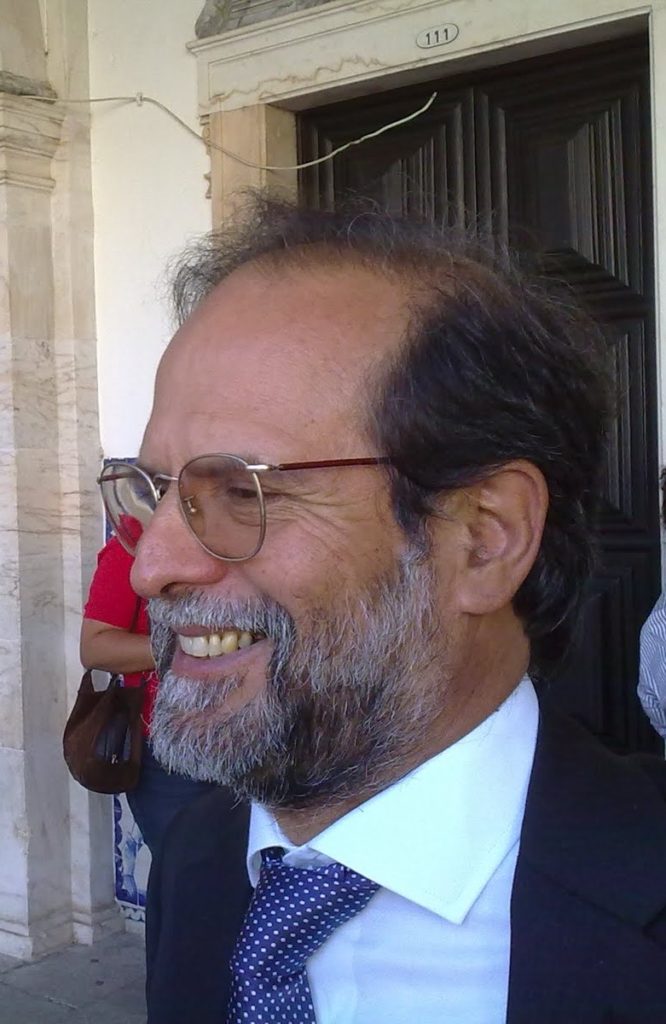 Assistant Professor of Medieval History and History of al-Andalus. At the University of Évora he teaches several disciplines connected with History, Archaeology and Architecture, including the Erasmus Mundus Master TPTI ("Techniques, Patrimoine, Territoires de l'Industrie").
He is a member of the University of Évora CIDEHUS Research Centre and member of the scientific council of Arqueologia Medieval (Campo Arqueológico de Mértola).
He participated in several seminars and conferences held in North African countries of the Arab World, as well as in Spain and Chile.
Selected publications on heritage:
2012 – "Lisboa islámica – un intento de síntesis", HESPERIA, 17, Madrid, 2012, pp. 67 – 100.
2011 – "Arqueología y Patrimonio de orígen andalusí en el sur de Portugal y España – motores del diálogo de civilizaciones" in Diálogo y derechos culturales. Actas del cuarto Encuentro Internacional del Diálogo de Civilizaciones, pp. 57-70., Coquimbo (Chile): Centro Mohammed VI para El Diálogo de Civilizaciones.
2010 – Del estrecho al occidente de Al-Andalus' – Itinerario Cultural de los Almorávides y Almohades, pp. 175-295, Granada: Fundación El Legado Andalusí.
2007 – "Notas em torno da muralha romana de Évora e da sua continuidade em fases posteriores" In Murallas de ciudades romanas en el Occidente del Imperio: Lucus Augusti como paradigma: actas del Congreso Internacional celebrado en Lugo (26-29, XI, 2005) en el V aniversario de la declaración, por la UNESCO, de la muralla de Lugo como Patrimonio de la Humanidad, ed. A. Rodríguez Colmenero & Isabel Rodà de Llanza, pp. 673-684, Lugo: Diputación Provincial de Lugo.
2001 – Correia, Fernando M. R. B. 2001, "Elvas, Juromenha, Alandroal", In the Lands of the Enchanted Moorisch Maiden – Islamic Art in Portugal, ed. Cultural Tourism Growth Programme, 84-89. Viena – Madrid: Electa.
1997 -"Espaços fortificados de época e influência islâmica na margem direita do curso médio do Guadiana", Bataliús: el reino taifa de Badajoz, n.1, pp. 77-88.