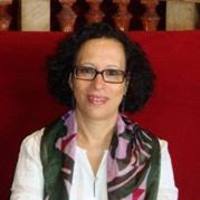 Maria Filomena Gonçalves holds a Ph.D. in Portuguese Linguistics (History of the Portuguese Language) from the University of Évora (1999) and is a Professor with Aggregation in History of Portuguese Language and Historiography of Linguistics. She is also a principal researcher at the Interdisciplinary Centre of History, Cultures and Societies (CIDEHUS/UE).
Her areas of interest related to Intangible Cultural Heritage lie in
1. Varieties and border expressions (with focus on the" barranquenho");
2. Portuguese as a heritage language.